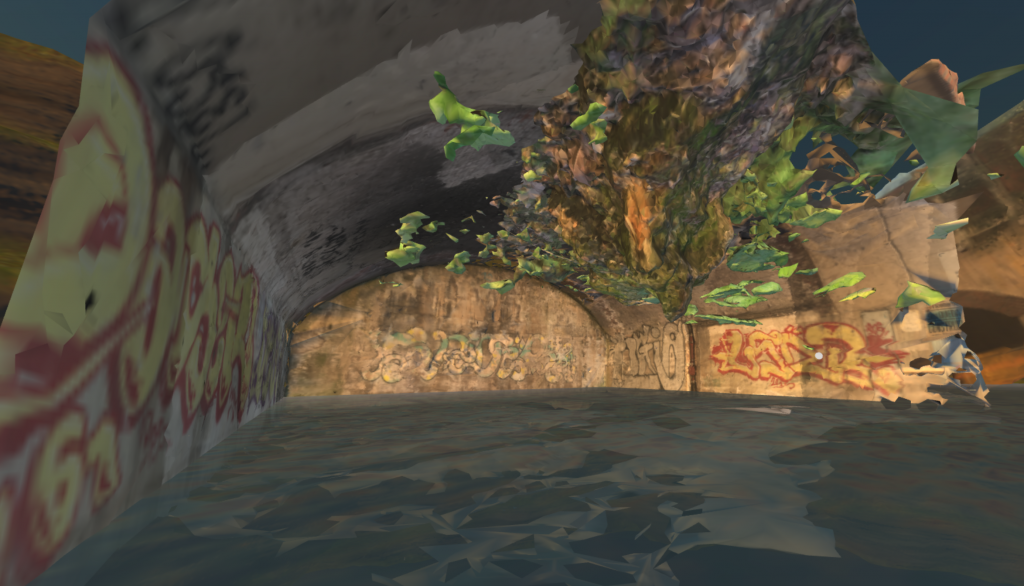 KHM@City Leaks: Portal #11
From 07.06. to 11.06. ALL YOUR BASE was part of the seminar portal #11 – wormholes in urban space.
During this week, media student artists from Academy of Media Arts Cologne (KHM) were guest at City Leaks Urban Art Festival as part of CityLeaks Academy 2021. They used ALL YOUR BASE to create interactive portals bridging the urban place with digital worlds, for projection mapping, audio reactive animations and for various experiments to explore the possibilities of mobile interactive media art.
Visit the KHM exMedia blog for more details.
Visit the digital Bahnbogen made by Naoto Hieda.
About:
Transdisciplinary approaches established the ground for a dialogue of artistic and scientific positions on the thematic field of Urban spaces: utopias, open spaces and densification. The artists were approaching the space by using the idea of the portal, by connecting the digital with the analogue, the actual site with digital counterparts. The site itself became a place for testing, enabling and playing in different worlds and states of mind.
Participants:
Bidisha Das, David Sandoval, Emil Adam, Hye Young Sin, Jee Soo Hong, Jeff Schaul, Josh Gutowski, Kihuun Park, Naoto Hieda, Rebecca Beauchamp, Sebastian Marin, Soojin Ok, Yue Wang, under direction of Tobias Hartmann, Karin Lingnau, Max Schweder (exMedia Sound & exMedia Lab).